The office is the place where we spend most of our day, in addition is a a space where there is a lot of traffic of people, which means that there is more accumulation of dirt, viruses and bacteria, there is a bigger risk of contracting the flu and diseases, especially during fall season and winter. That is why the most important thing in these times of Covid is to hire a cleaning service provider such as Freaky Clean to do these tasks professionally, conscientiously, and thoroughly.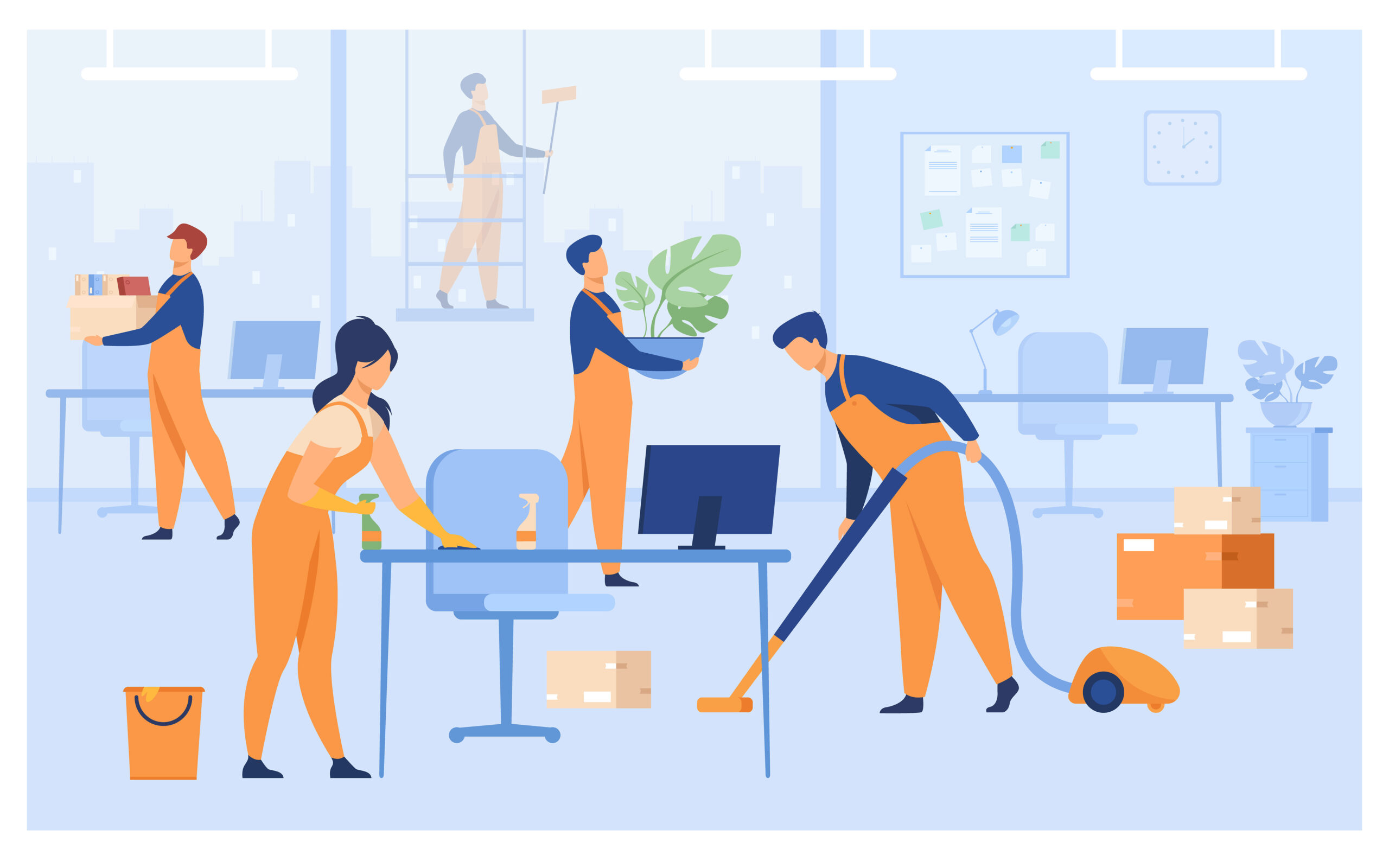 We are going to share with you a technical cleaning protocol for your office not only to look clean, but also to keep a safe place free of pathogens that transmit viruses and diseases.
Maintain good use of garbage, avoiding throwing liquids such as leftover coffee and sodas into the garbage bags, also try to implement recyclings.
To clean the floors, try to replace the broom with a vacuum cleaner to extract the dust well, and use a mop with suitable products according to the material of the floor, in our experience a good ally to disinfect the floor is the use of vinegar with warm water.
Cleaning the furniture is important since in an office we usually find a lot of furniture, which makes dust a great enemy, so it should be cleaned daily with a duster and then wipe with a disinfectant cloth.
Use non-bleach disinfectant several times a day on electronic devices such as your computer monitor, keyboard, mouse and phone, drawers, door handles, and light switches.
Let the disinfectant act for 5 min on the surface so that it is properly disinfected.
Don't forget to disinfect other hard, non-porous surfaces within your workspace such as desks, side tables, and lamps.
A good use of the rags is important, try to separate them by color to avoid using the bathroom in the kitchen or if the budget allows it, use disposable ecological paper to avoid cross contamination.
An image of order gives a positive image for your company in addition to facilitating the work of your collaborators, if you want a more professional service that has high quality standards in cleaning